Keynote Spotlight: Andy Shallal of Busboys and Poets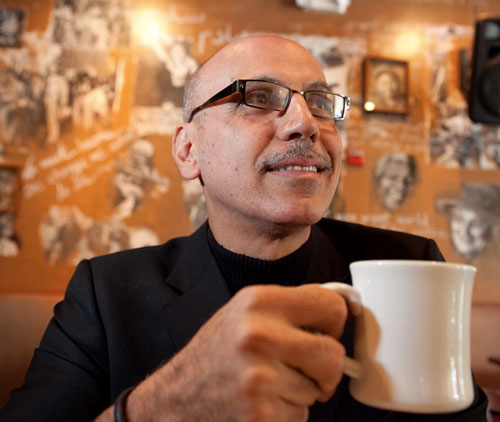 Busboys and Poets is a community gathering place where racial and cultural connections are consciously uplifted…a space for art, culture and politics to intentionally collide. We believe that by creating such a space we can inspire social change and begin to transform our community and the world. First established in 2005, Busboys and Poets was created by owner Anas "Andy" Shallal, an Iraqi-American artist, activist and restaurateur. After opening the flagship location at 14th and V Streets, NW (Washington, DC), the neighboring residents and the progressive community embraced Busboys, especially activists opposed to the Iraq War. Busboys and Poets is now located in four distinctive neighborhoods in the Washington Metropolitan area and is a community resource for artists, activists, writers, thinkers and dreamers.
Why the name? The name Busboys and Poets refers to American poet Langston Hughes, who worked as a busboy at the Wardman Park Hotel in the 1920s, prior to gaining recognition as a poet.