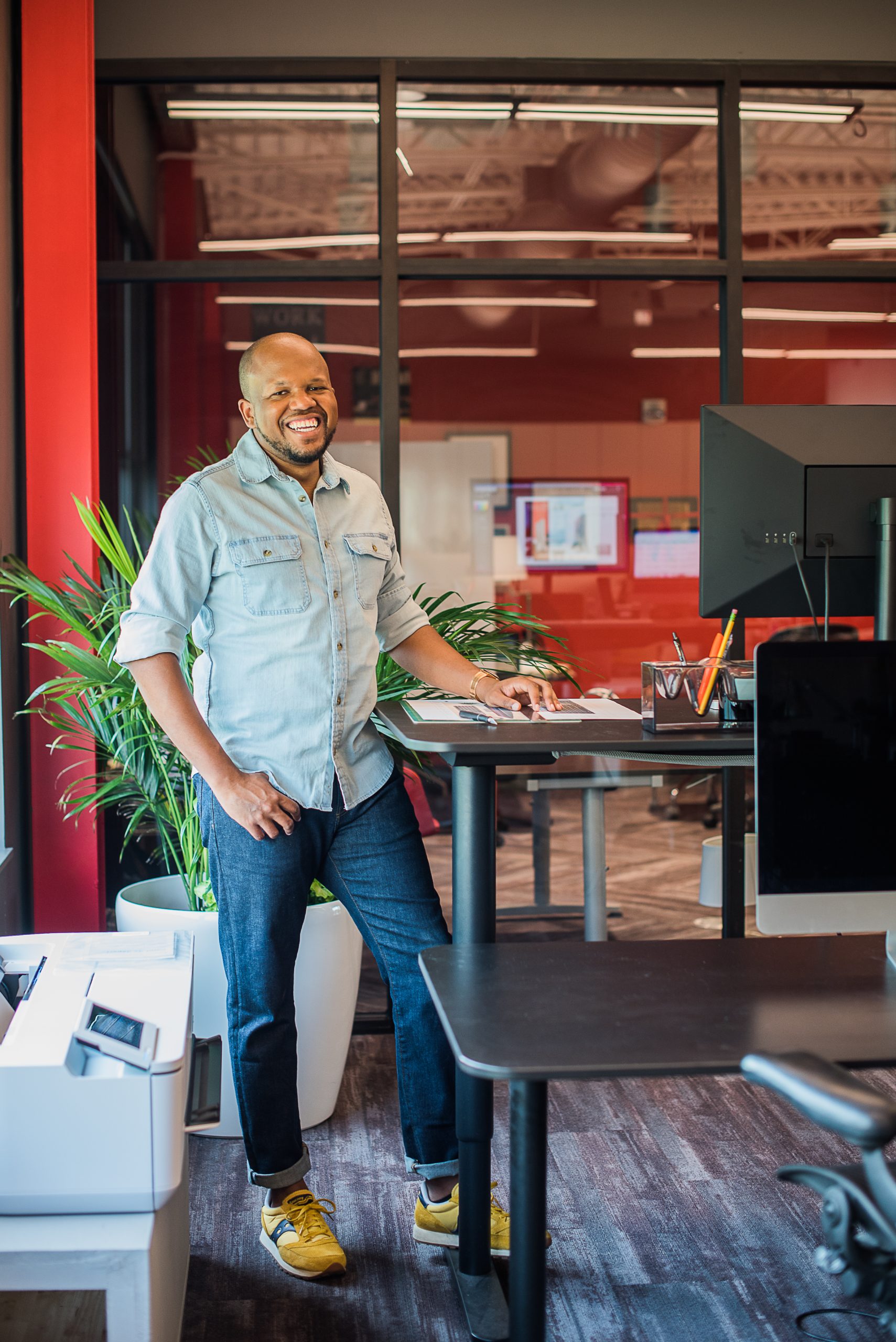 Jai Jones Twelve South– Creative Director
Jai Jones is the Creative Director at Twelve South, an Apple-focused accessory company that develops beautifully crafted accessories to enhance, protect, and personalize the Apple user experience. With over a decade in the consumer electronics industry, Jai's breadth of experience ranges from leading the development of category-defining products to producing creative shared by Apple and across some of the top media platforms in the world. Jai has been a featured speaker for AIGA (American Institute of Graphic Arts), Dig South Tech Conference, Creative Mornings, as well as in national campaigns for the Charleston Regional Development Alliance to promote diversity and economic equity in the Lowcountry.
Outside of his professional career, Jai is also the creator, writer, and photographer behind Jai Eats, where he delivers social and digital content that highlights crave-worthy food and beverage experiences as well as the inspiring people behind them. Jai has written for and been featured in Garden & Gun Magazine, Resy, The Infatuation, The Post & Courier, Charleston Wine + Food, Today Food, and Eater, among many others. His authentic passion for the culinary industry expands beyond Jai Eats, as Jai also serves on the inaugural Board of Directors for Pay It Forward Charleston, a nonprofit dedicated to providing emergency assistance to members of the Lowcountry F&B community.
Instagram: @twelvesouth