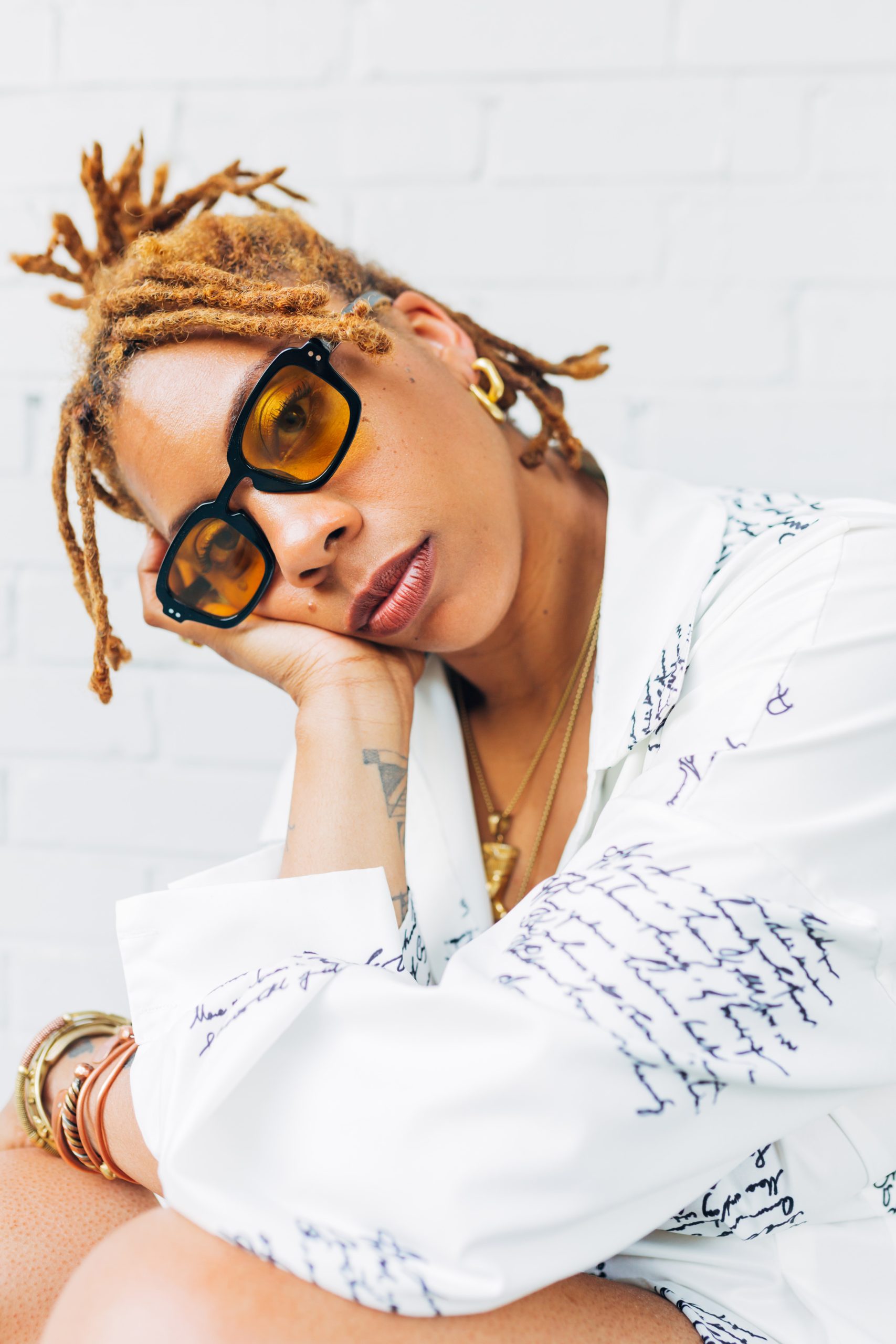 BOSCO (Brittany Bosco) Slug Global– Founder and CEO
Slug Global is an art collective agency that works to reflect the millennial voice by redefining the essence of experience and aesthetic. The collective merges music, fashion, and tech to craft individual identities and inspire visual adventures. Founded by acclaimed Multi-disciplinary artist Bosco, Slug Global has partnered with brands to tell stories from unique viewpoints in the black and female community — all in service of making sure that narratives, that are often swept under the rug, are front and center of the world's eyes. Through its work in art and culture provided through its services, Slug Global has established itself as a premiere agency with the power to continue shaping culture as we see it.
Born in Savannah, GA, Bosco has a background in not just music, but fashion. She studied fashion design at Savannah College of Art and Design but decided to leave during her senior year to, instead, concentrate on her burgeoning career as an R&B artist. Her first EP, released after signing a deal with the label Fool's Gold, BOY, came out in 2015 and she followed it up soon after with Girls in the Yard, b. Project, and SDTAWMS. As she worked as a musician, she also took the sum of her experience, and interest in creative exploration, to create Slug Global in 2016.
When you think of a creative agency , slugs are probably the last thing that come to mind to describe imagination and innovation. But for Bosco, the name came from her experiences. It came from thinking about post-punk underground kids and skaters that are street, or "slugged." It also has a second meaning — referring to how the South (Atlanta) moves at a slower pace compared to other areas of the world yet we are the leaders of culture. She took these meanings and imbued Slug Global with something more than a throwaway name — one with purpose that has become one of the most memorable, and unique, names for creative agencies around.
Slug Global is small in staff, but large in its creative imprint. First, there's Bosco as the Founder and Creative Director. Beside her is Chibu Okere, an Co-Founder and Art Director, India Nabarro, a Graphic Designer, Kylah Benes-Trapp, a Social & Content Manager, Noel Spiva, an Editor & Graphic Designer, and, finally, Paula Cuevas, a Set & Installation Designer. Individually, each person works at the highest level in their field. But together, they come together to create Slug Global, an agency that utilizes the best of their abilities for one creative entity.
As for the work that Slug Global does, well, it speaks for itself. The collective— which focuses on 360 Degree Branding, Animation and Illustration, Event Production, Graphic Design, Video Production, Web Design, and Social Media Strategy, has worked with Snap Spectacles, Footlocker, Afropunk, Red Bull, Instagram, and other companies to create creative workshops, activations for product launches, and influencer-focused marketing that raises the bar each time. Whether it's spotlighting emerging creatives or creating platforms to introduce fans to the next wave of talent, Slug Global is responsible for some of the most innovative creative ideas of the millennial generation. Now, Slug Global is looking towards the future to continue elevating its message. Bosco has gone full force with the creative agency and what she wants to do with it — she plans to create a publication to counter that of The Fader and Complex. With a zine released in 2018 that features contributions from the Slug Global staff, it's clear that the agency is on the right path. Aside from that, the plan is to continue growing, elevating, and amassing more clientele to tell important stories.
Instagram: @slugglobal