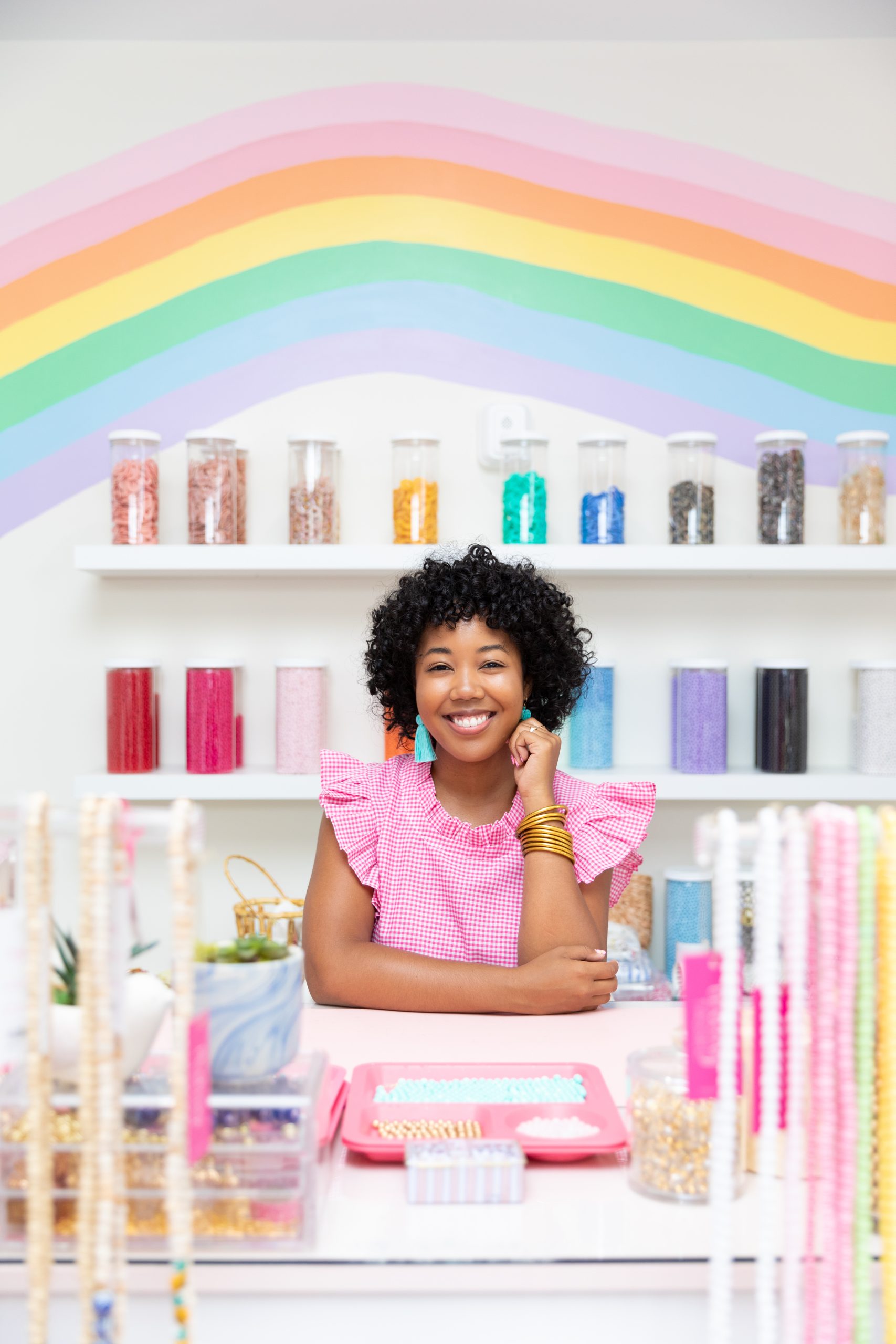 Mimi Striplin The Tiny Tassel– Founder
The Tiny Tassel is a jewelry, clothing, and accessories brand inspired by the vibrant colors of Charleston, SC. Whether you're enjoying Sunday brunch with friends, a romantic picnic or a family birthday party, The Tiny Tassel is your one-stop shop for handmade earrings, bracelets, necklaces, garments, and party goods. Happiness is the core value of The Tiny Tassel, so each carefully curated piece is created with those special, everyday moments in mind. "We hope wearing one of The Tiny Tassel's colorful statement pieces adds a little joy to every day, not just special occasions, " says owner Mimi Striplin.
After launching online in 2015, The Tiny Tassel's flagship store, located on Charleston's bustling shopping destination Spring Street, opened in March 2021. Amongst the pastel-painted walls and locally sourced, low country chic interior finds, you will discover signature pieces like the brand's namesake tiny tassel earrings, comfy garments, and beautiful handbags in classic prints and bright and bold colors. Clothing and headbands are designed and crafted by Keiko Striplin, Mimi's mother, who studied at Bunka Fashion College of Tokyo while tassel earrings are actually made in house by The Tiny Tassel team. Born in Spartanburg, SC, Mimi is encouraged by both her Asian and Black heritage, South Carolina upbringing, and her time as a student at College of Charleston. She actively works on behalf of BIPOC business owners like herself through various initiatives around Charleston as well as nationally with platforms like Facebook, Connected Commerce Council, Charleston CVB, and more. The Tiny Tassel has recently been featured on Good Morning America, PBS The Start Up, Yahoo Finance, The Today Show, Essence Magazine, Country Living, Southern Living, and more.
Instagram: @thetinytassle