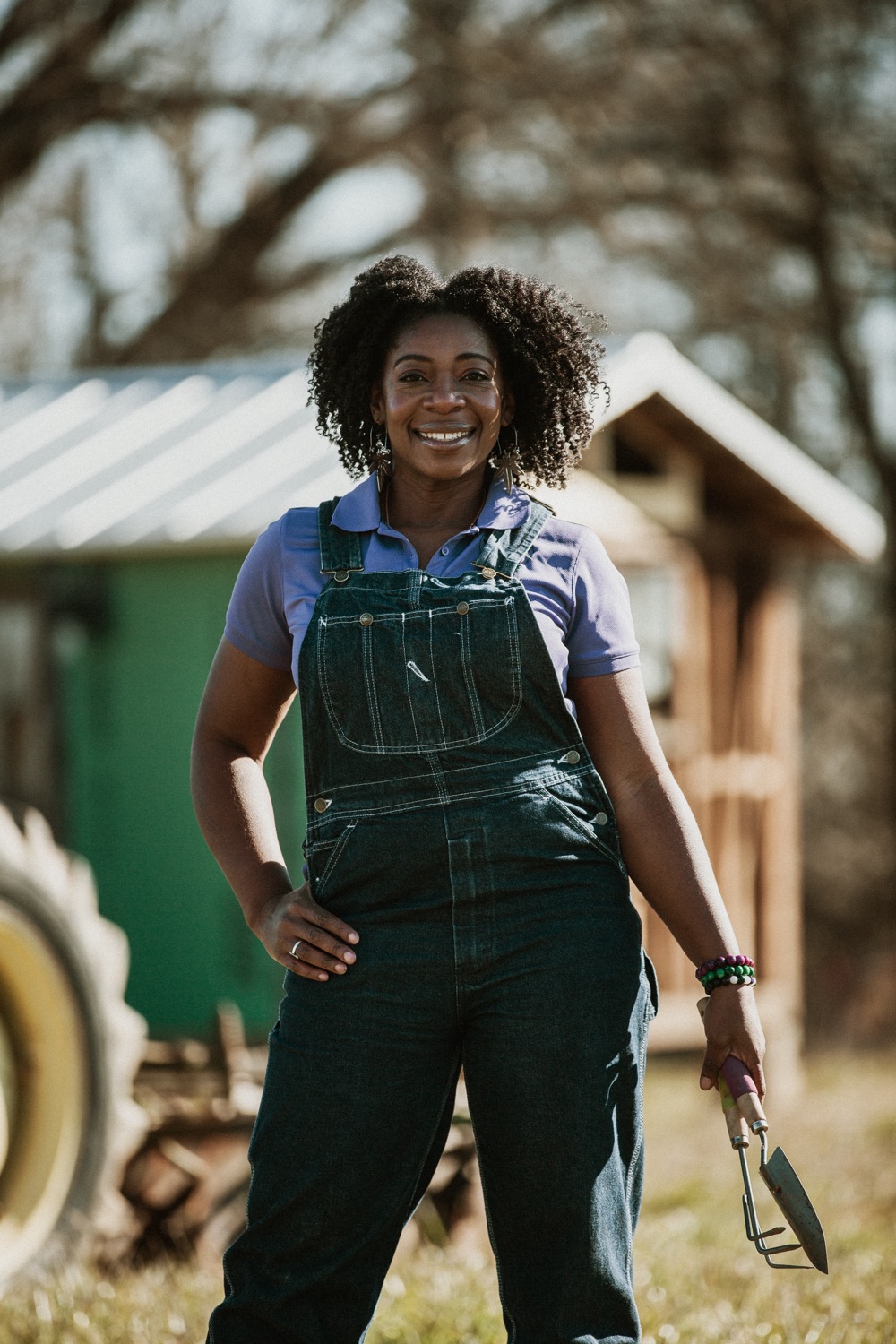 Cee Stanley – Green Heffa Farms, CEO/President
Clarenda "Farmer Cee" Stanley is a pioneering figure and the respected CEO/President of Green Heffa Farms, an esteemed natural wellness brand and regenerative farm located in Liberty, North Carolina. Emerging from a rich lineage deeply entrenched in agrarian traditions within Alabama's Black Belt, Farmer Cee's journey into organic farming began with the co-founding of Green Heffa Farms in 2018. Since then, the farm has notably achieved the distinction of becoming the nation's premier Black-owned farm to earn the Certified B Corp credential, a significant recognition denoting its commitment to social and environmental responsibility.
Under Farmer Cee's astute leadership, Green Heffa Farms has garnered acclaim, receiving the 2023 UNC Sustainability Inaugural Distinguished Entrepreneurial Venture Award and gaining prominent media coverage, including features on NBC Nightly News, as well as in widely recognized national and international publications such as O Magazine, Essence, and Ebony.
Prior to her groundbreaking work in agriculture, Farmer Cee excelled as an award-winning fundraising and marketing expert, holding the esteemed Certified Fund Raising Executive (CFRE) credential. She holds a Bachelor's degree in Marketing from the University of Alabama in Huntsville and a Master's in Education from Troy University. Additionally, her commitment to continuous learning led her to graduate from the North Carolina State Extension's Farm School in 2020.
Farmer Cee's multidisciplinary expertise, encompassing both business acumen and a profound understanding of regenerative agriculture, has solidified her position as a trailblazer in the industry. Her remarkable achievements and dedication to innovation, coupled with her diverse skill set, mark her as a luminary in the field of agricultural entrepreneurship.