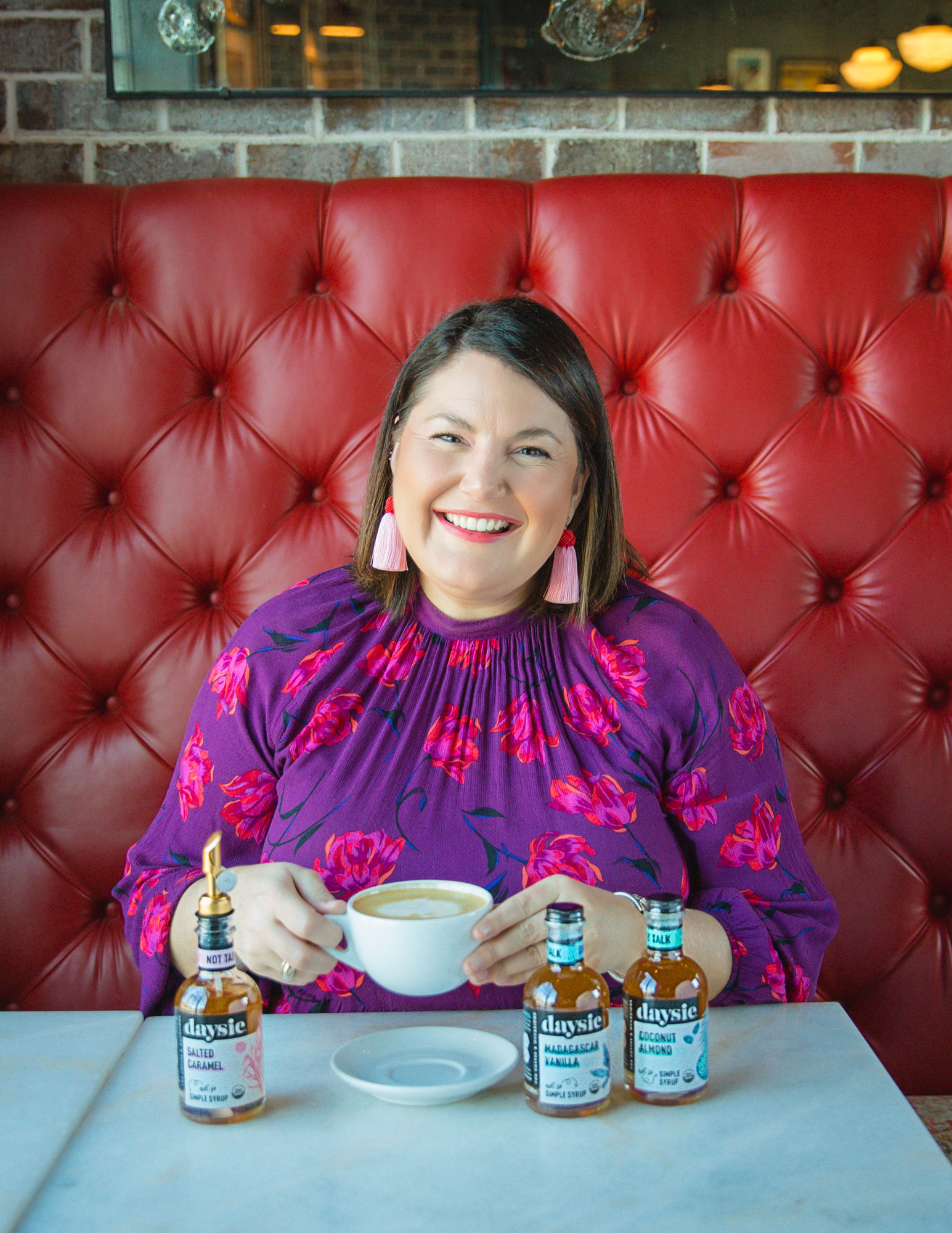 Tara Pate Daysie– Founder
Tara Pate is the founder of Daysie, a line of certified organic simple syrups designed for coffee and occasions.
Tara earned her undergraduate degree in advertising from the University of South Florida where she was also a member of a sorority, Alpha Delta Pi. She earned a masters degree in integrated marketing from West Virginia University. Additionally, Tara has earned a graduate certificate in executive leadership in nonprofits from the University of Florida.
Originally from Sarasota, Florida she married her high school sweetheart and lived in several places throughout the US while he served as an officer in the Navy. It was while living in San Francisco that she became fascinated with consumer packaged goods marketing, entrepreneurship and building brands. Tara worked in brand marketing for two multi-million dollar e-commerce food and beverage brands (NatureBox and DripDrop Hydration) during her time in the Bay Area.
In 2020 (just shy of the pandemic) Tara became an Aunt and decided that cross country FaceTimes weren't enough and headed back to Charleston, South Carolina which is where she currently calls home and where the idea for Daysie came to be.
She is a 2016 recipient of a Charleston Forty Under 40 Award, The co-founder and current board member of Pay it Forward Charleston and a member of the Charleston Junior League. On nights and weekends you'll find her listening to podcasts about business, exploring new restaurants, walking the beach with their golden retriever Captain Waffles or working extra hours to take Daysie to new horizons.
Instagram: @enjoydaysie