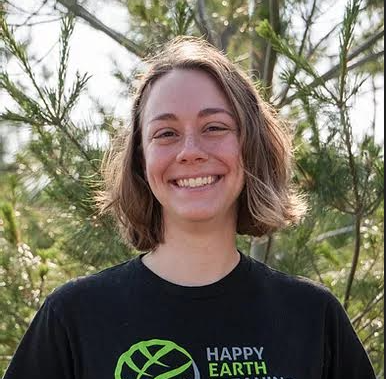 Rachel Battles Happy Earth Cleaning Co-op – General Manager
Rachel Battles is the General Manager and a Founding Member of Happy Earth Cleaning Co-op, Minneapolis's first worker-owned cleaning company! She played an active role in Happy Earth's transition from an LLC to a worker cooperative. Through the process, she leveled up from being just a cleaning employee to being a business owner, and successfully managed the co-op through the turbulence of a global pandemic. She is super pumped to share her experiences and knowledge of the co-op realm with other folks who are curious about employee ownership! Her passion for helping people and making the world a more loving, equitable, and peaceful place is what drives her to make Happy Earth the best workplace it can be.
When she's not busy at her desk or playing the flute with the City Of Lakes Community Band, you can probably find her playing video games, watching anime, knitting, and/or snuggling with her cats Ripley and Zero.
Facebook: @HappyEarthCleaning