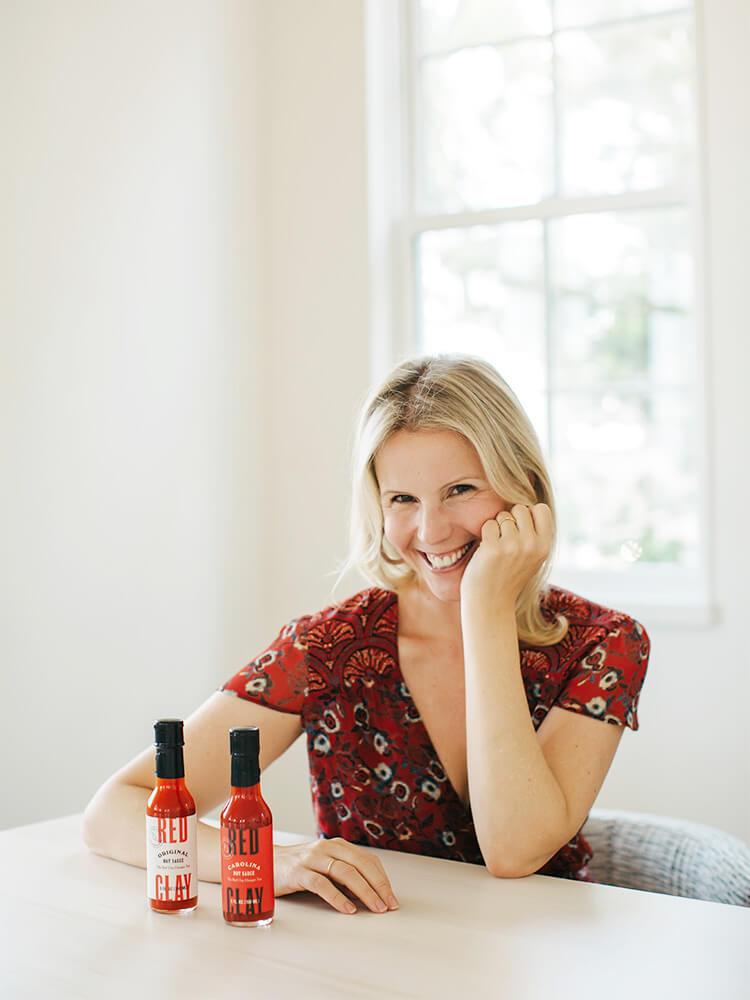 Molly Fienning Red Clay– Co-founder & CEO
Molly is Co-founder and CEO of Red Clay, the leading chef-driven Southern foods brand, thoughtfully crafting hot sauce, hot honeys and specialty salts using high quality ingredients and elevated flavor profiles. With the mission of spicing up pantry staples using delicious Southern flavor and a kick of heat, Red Clay was named "Tabasco for the 21st century" by Food and Wine Magazine, a "hot honey to elevate your meal" by The New York Times and most recently, this year's "best hot sauce" by People Magazine.
Prior to Red Clay, Molly Fienning co-founded and served as Co-CEO of Babiators, one of Forbes' 100 Most Promising Companies and the leading sunglasses brand for babies & kids with over 5 million pairs of shades sold. Molly graduated from Harvard University with a BA in Electrical Engineering & Computer Science. When she's not selling hot sauce, she loves supporting other female entrepreneurs and spending time with her sweet sons, Sawyer and Fox.
Instagram: @redclayhotsauce