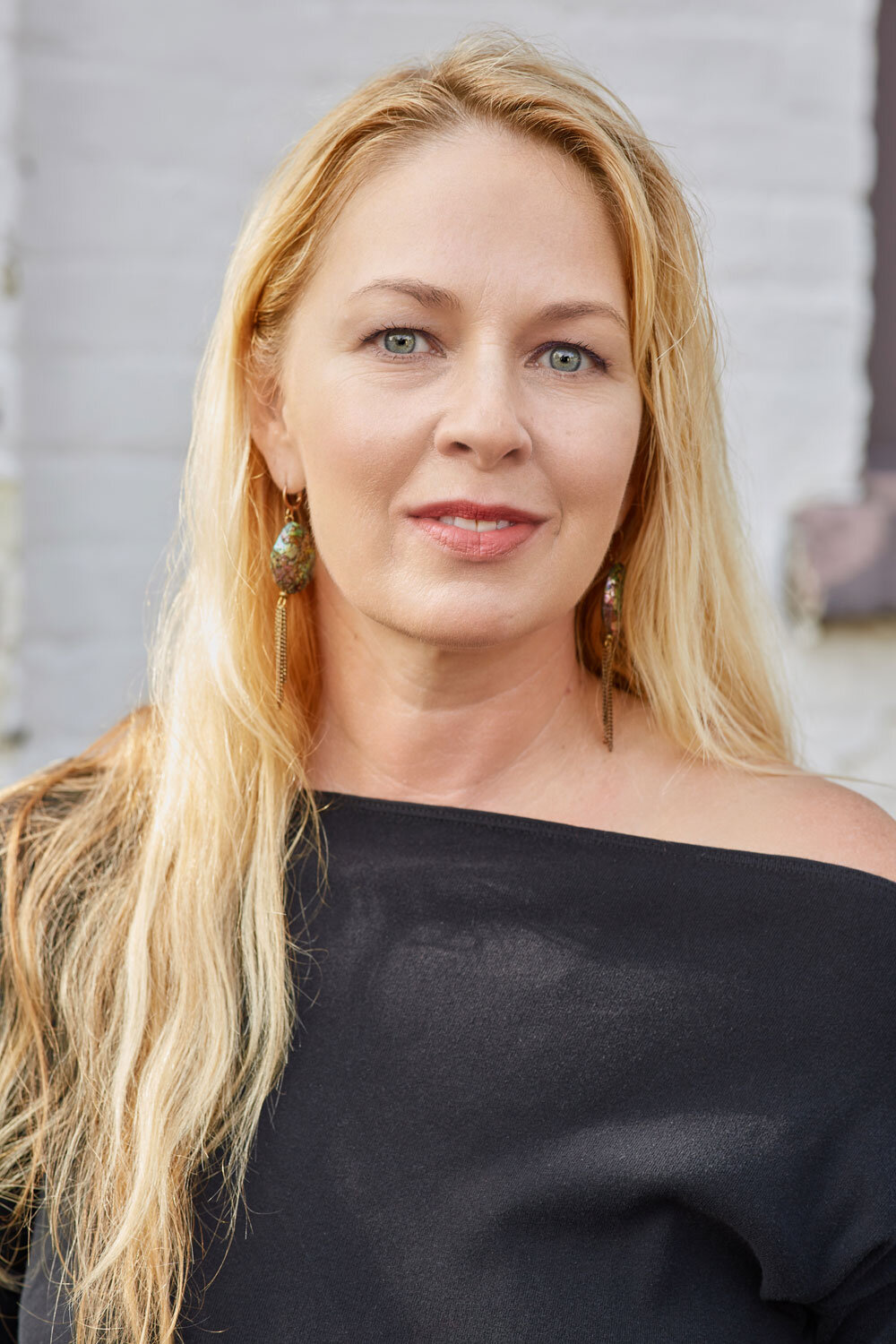 Karalee Nielsen Fallert All Good Industries – Founder & Principal
Karalee Nielsen Fallert Founding Partner and Co-Owner: The Park Cafe/The Royal American/Taco Boy(s)/Wiki Wiki Sandbar The Green Heart Project/Montessori Learning Collective
Known as one of the most prolific and progressive restaurateurs in Charleston, SC, Karalee Fallert has been the driving force behind many of the city's most popular restaurants for more than a decade, as well as a leading advocate for community projects and women-led initiatives. Karalee first worked as a server in several renowned Charleston restaurants then eventually opened the popular tapas bar, Raval, on upper King Street in 2005. She continued with several more establishments throughout the Charleston area: Taco Boy/Folly Beach in 2006; Monza Pizzeria in 2007; Closed for Business in 2009; Taco Boy/Downtown in 2009; The Royal American in 2011; The Park Cafe in 2014; Wiki Wiki Sandbar in 2018, and Taco Boy/Summerville in 2019.
In addition to co-owning and operating her restaurants, Karalee is a passionate advocate of local community projects. She co-founded The Green Heart Project in 2009 which connects students with fresh produce by educating them about the nutritional benefits of eating healthy and the joy that comes from growing their own food. What began as one garden project has since expanded to seven schools in the Charleston area. In addition, Green Heart recently created the Urban Farm at Enston Home on the Charleston peninsula.
After the birth of her young son Harley, Karalee quickly learned about the daily pressures that all working moms face. Realizing that many moms who work at her restaurants felt these same pressures, she founded the Montessori Learning Collective in North Charleston in 2018 to enable her son, as well as her employees' children a viable option for enriched education.
Karalee is proud to currently serve as a board member of the Charleston Wine and Food Festival, formerly as Chairwomen at Lowcountry Local First and a regularly participant in FAB, an annual conference held in Charleston that plans educational and inspirational workshops created by women, for women, in the hospitality industry.
Instagram: @karaleefallert