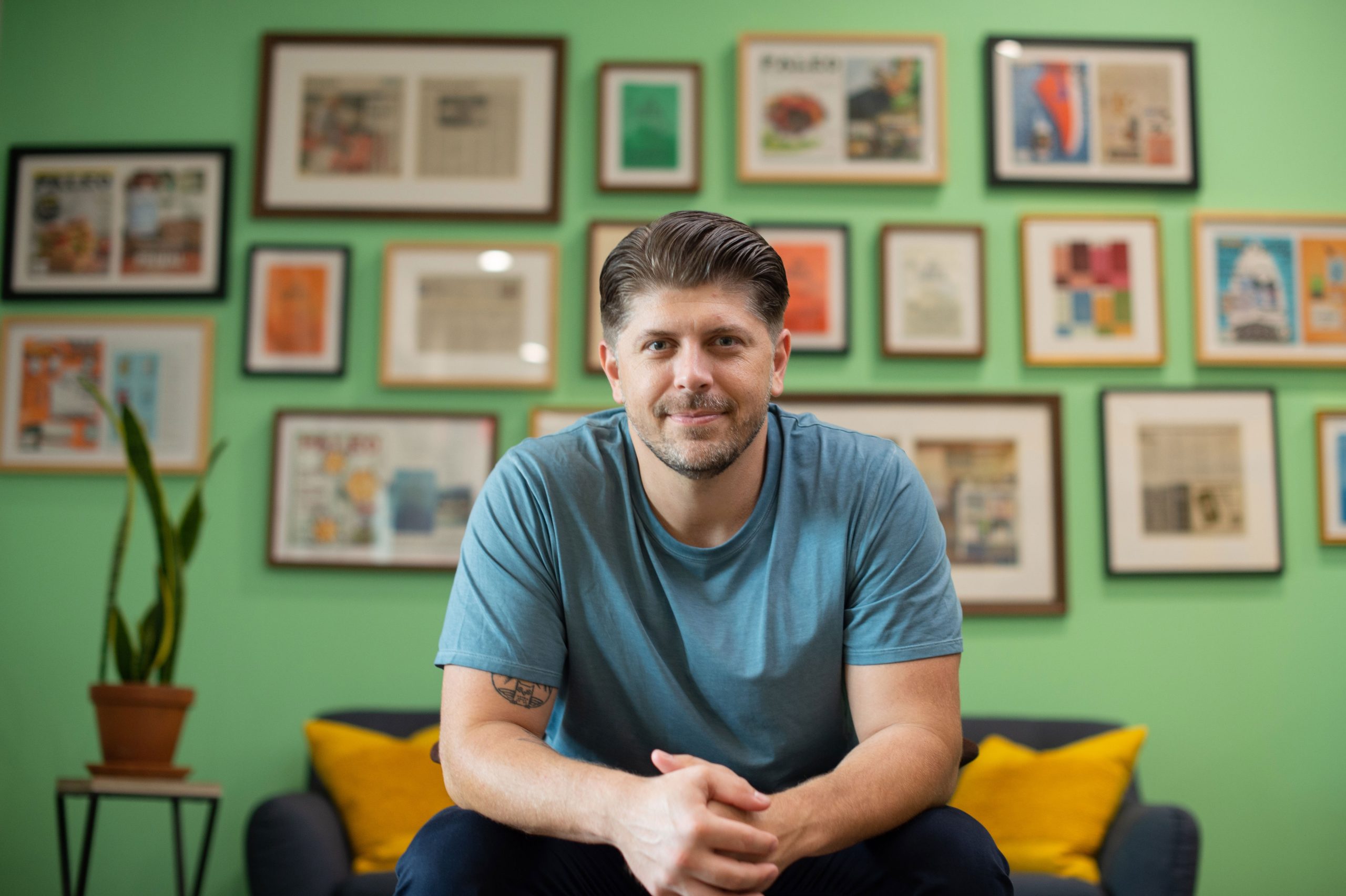 Jason Burke The New Primal– Founder and CEO
Jason Burke is a visionary. But there are a few things he never saw coming.
The New Primal founder is doggedly intentional about every step his food company takes – from ingredient selection and sourcing to product branding and packaging. Still, he humbly acknowledges that the arc of his entrepreneurship isn't always his design.
As a kid growing up in Tampa, Florida, Jason figured it was normal to have extended family and, at times, half the neighborhood drop by for dinner on the regular. It didn't occur to him to wonder why the Burkes weren't guests around someone else's table – likely for the same reason it didn't occur to him to learn to cook: his mom was the best. And why mess with the best, especially at mealtime?
Shortly after tying the knot with fellow Floridian Kristin, the couple flew their native nest to feather a new one in Charleston, South Carolina. The burgeoning foodie mecca proved a decent sub (but never a replacement), for Mama Burke's Cuban-influenced recipes. The vending machine at work, however, was a different story. Health-minded but ever-carnivorous, Jason began making his own jerky – with grass-fed beef, simple spices, and a countertop dehydrator – to keep in his desk drawer. Officemates took notice (by sight and by smell), and when a handful of favors turned into dozens of orders, the seeds of a bona fide start-up were planted. The New Primal launched in 2012, and in short order the meat-eating masses were devouring its humanely-sourced, insanely-good jerky.
By the time Kristin and Jason welcomed into their world two daughters, Quincy and Ellis, The New Primal was expanding its placement across the country, as well as its line of portable protein. So it wasn't surprising when, with the deftness of a doting dad, Jason scaled down the size (and whimsy-ed up the packaging) of the company's wildly-popular meat sticks to put tasty Snack Mates into little hands. Moving along the young trajectory of his life, he had stumbled upon a way to better feed himself, like-minded carnivores, and kids. And with The New Primal's introduction of cooking sauces, Jason even found a way to bewitch vegetarians with his impossibly healthy flavor profiles.
He wishes he could say it was all part of the plan, but mostly it was thoughtful reaction to really nice surprises. And then, in early 2018, a different kind of surprise turned the arc of his life – and his business. At the service to mourn the loss and celebrate the life of his dear mother, Jason asked anyone for whom she had ever cooked a meal to stand. Every one of the more than 300 guests rose to their feet.
Today, it is with renewed, inspired intention that The New Primal aims to offer innovative and irresistible ways to get more hands in the kitchen and faces around the table. The new line of Noble Made sauces is pouring into crock pots, cast iron, and condiment caddies – and conspicuously encouraging little food "communities." Jerky was first, but this is like coming home. As Jason says, "Snacking is one thing; sharing a meal is altogether different.