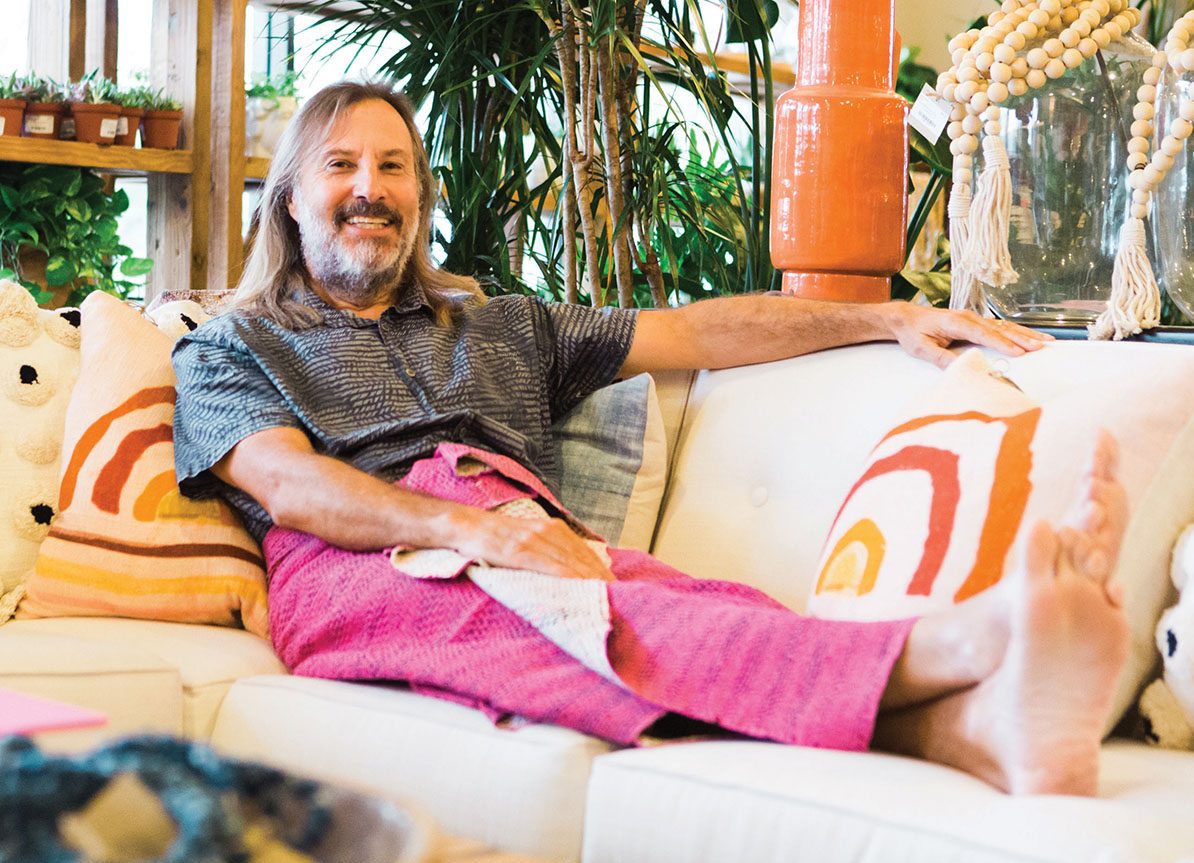 Steve Lesniak Celadon – Owner
Have you ever wanted to just start over—pick a place on a map at random, pack everything up and move your entire life there, completely by chance? It sounds like a big risk, but a sailor craves new and unfamiliar shores. Just ask local entrepreneur Steve Lesniak, who took off to Charleston on impulse and built his own success.
Lesniak, who grew up in England, found himself divorced and living in London at 33 years old. "I decided I needed a change. I came to the United States and spent a year traveling from state to state, staying with friends and family. I eventually settled on Charleston by literally pointing to it on a map. I didn't know anyone here, but it fit my criteria of somewhere warm on the East Coast but not Florida!" he explained.
After settling in, Lesniak found a business partner, and they spent two years searching Charleston for ideas. Unlike his choice to relocate halfway across the world on a whim, Lesniak's business decisions were based on solid research. Eventually, they found a gap in the home furnishings market.
"Nearly every furniture store in Charleston 27 years ago had a traditional aesthetic. I saw an opportunity to introduce something more European, with clean lines and a modern style," Lesniak said.
They took their chances and opened Celadon in 1994, an eclectic furniture and lifestyle shop in Mount Pleasant. At the time, there were mainly antique stores lining the downtown streets and nothing much else to speak of, beyond big-box furniture chains. Celadon offered something new and different. Lesniak traveled to Mexico to source furnishings that were rustic, vintage and sustainable. There was nothing else like it in the area, and certainly not in Mount Pleasant, which was another strategic choice, as the East Cooper market was projected to grow exponentially.
Along with the area, Celadon also thrived, and Lesniak bought out the business from his partner in 1996. It eventually moved to the current location at 1015 Johnnie Dodds Boulevard and will celebrate its 25th anniversary in November.
Twitter: @celadonhome