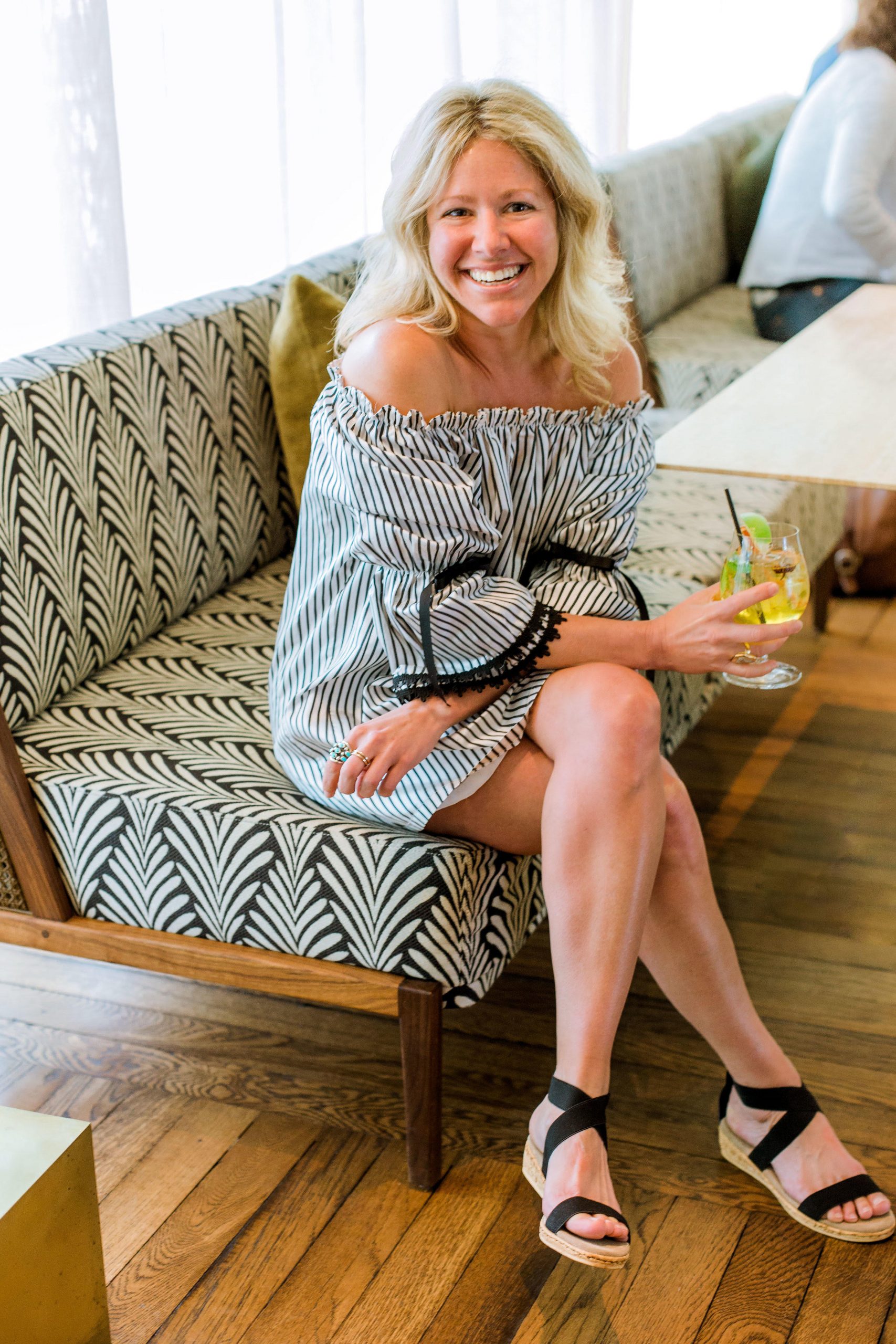 Neely W. Powell Charleston Shoe Co – Founder and CEO
In 1996, Neely Woodson Powell discovered a pair of hand-made, ultra-comfortable shoes in the small Mexican village of San Miguel de Allende. Loaded up with suitcases stuffed with the made-by-hand shoes, Neely boarded a plane with the idea to sell sandals alongside her mother's business at furniture markets, where women were manning booths on their feet all day long. The more she showed the shoes, the more she knew she had something special. After a few years, she enrolled in the design program at SCAD with the idea making the brand official and soon thereafter, with design and production support from the original cobbler, Charleston Shoe Company was formed.
With an entrepreneurial spirit that runs in her veins, Neely was ready to take the next step into making Charleston Shoe Company a national name. In 2010, she opened her very first storefront in the iconic Savannah Market and shortly thereafter, a second location on the historic King Street in downtown Charleston, South Carolina. Building on her retail success, Neely has continued to open stores and now has 26 locations around the US. As part of the brand's growth, she launched a wholesale line in January 2011 which is now sold in over 300 boutiques.
In addition to being the Founder and CEO of Charleston Shoe Company, Neely is a mother, an avid traveler and very active in the Charleston community. It is her charisma and charm that people are drawn to, and why Charleston Shoes have been embraced by women all over the country.
Twitter: @ChasShoeCo