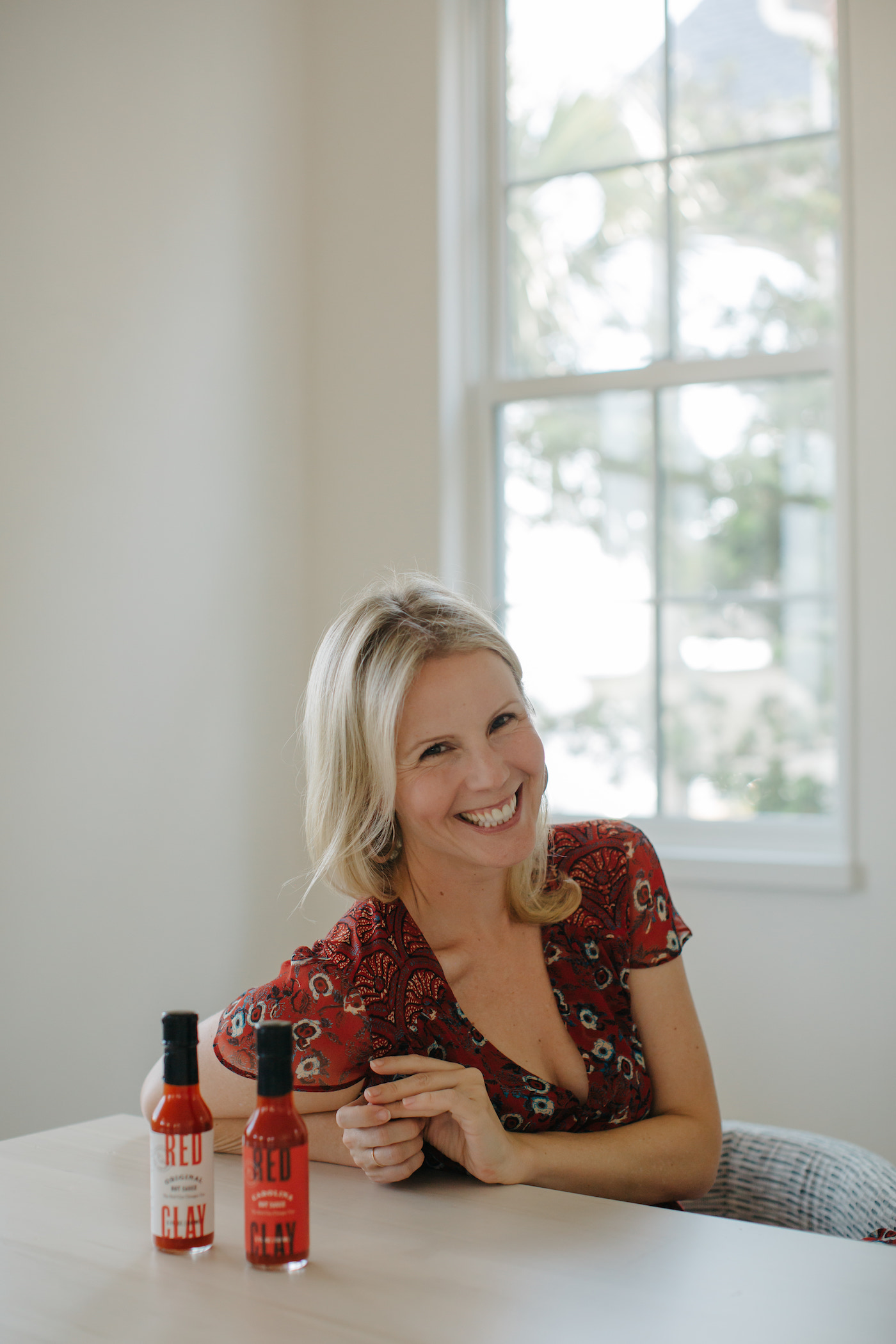 Molly Fienning – Babiators / Red Clay Hot Sauce – Co-Founder & CEO
Molly is Co-founder and CEO of Red Clay Hot Sauce, a modern, Southern hot sauce and hot honey company that brings a new kind of heat by putting flavor over fire. Unlike most hot sauces that import then boil their peppers, Red Clay sustainably sources the best produce from local farms, cold-ferment the peppers to preserve nutrients and age the sauce in bourbon barrels for a balanced, delicious flavor that foodies and chefs can't get enough of.
Molly discovered Red Clay when she had it on oysters at a Charleston oyster bar, where her future-partner Geoff Rhyne served as Executive Chef (and was incubating his new kind of hot sauce in his home). She was a silent founding equity partner for 3 years before stepping into an active role as CEO in the summer of 2018. Since becoming CEO, Red Clay has seen organic growth of 225% YOY in gross revenue and rolled out to its first nationwide grocery partner, The Fresh Market, earlier this year. For her, Red Clay's mission is to craft delicious hot sauces using sustainable practices and local ingredients to elevate the flavors on your plate (not just mask them with heat).
Prior to Red Clay, Molly Fienning co-founded and served as Co-CEO of Babiators, one of Forbes' 100 Most Promising Companies and the leading sunglasses brand for babies & kids (with over 3 million pairs sold). Babiators sunglasses retail in 3K+ doors and 45 countries, and have been featured in Vogue, the Ellen Degeneres Show, CNN Money, People Magazine, the Wall Street Journal and Inc Magazine.
Molly graduated from Harvard University with a BA in Electrical Engineering & Computer Science. She lives in Charleston with her husband Ted and their two sweet boys, Sawyer and Fox.
Instagram: @redclayhotsauce / @babiators