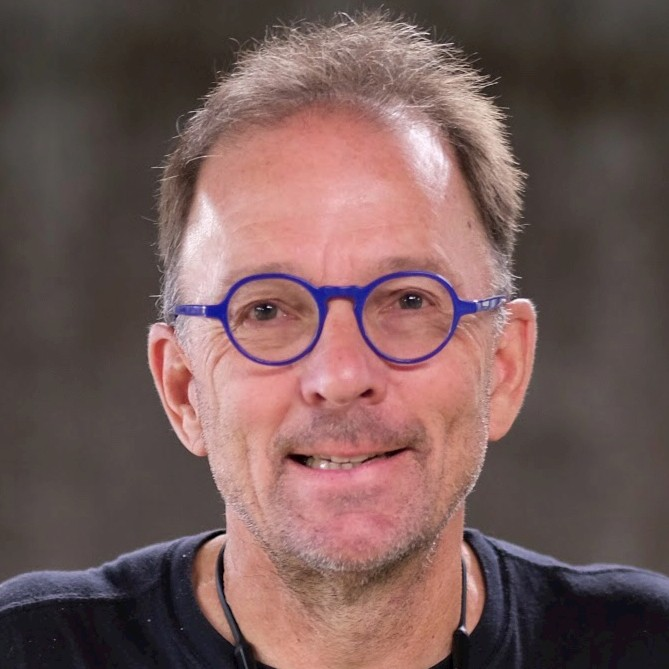 Eric Henry TS Designs – President
TS Designs manages a domestic and transparent supply chain to produce the highest quality, most sustainable t-shirts on the market.
My sustainability journey started when our business was destroyed by NAFTA in the 90s. I'd launched Creative Screen Designs in 1978 while attending NC State University, then merged companies with Tom Sineath to incorporate TS Designs.
Later, the NAFTA fallout showed me there's more to business than a single bottom line, and we started measuring success based on the triple-bottom-line model: people, planet, and profit. In 2008, we became the first certified B Corporation in NC.
In 2015, we embarked on a still newer chapter: converting TS Designs to a worker owned co-op. Who better to own the company than the people who work there?
We're proud of our team's accomplishments:
The "Where Your Clothing" tracking system developed to connect customers directly to the people who make their shirts and the places where they're made.
REHANCE Technology – a process of printing with water-based ink, then garment dyeing shirts, creating a print that's in the fabric and a shirt that'll never shrink.
Cotton of the Carolinas – a dirt-to-shirt brand sourced and made completely in the Carolinas. That's over 500 jobs in less than 600 miles in a fully transparent supply chain.
The first certified organic cotton on the market – partnership with two eastern NC farmers made this possible.
With more than 40 years' experience in the apparel industry, I'm striving to get better and better at offering consumers transparency and working hard to keep farmers in the conversation.
Outside of TS Designs, I helped launch Burlington Beer Works in 2019. It's the first co-op brewery in NC and the tenth in the US to open its doors with 2000 members.
When I'm not at TS Designs or the brewery, you'll likely find me chatting about sustainability in the community and living it on my family's farm.
Twitter: @tsdesigns