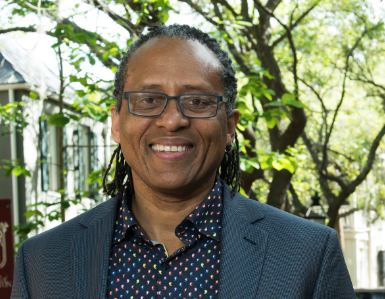 Rénard Harris College of Charleston – Associate VP and Chief Diversity Officer 
Rénard Harris is the Associate Vice President and Chief Diversity Officer at the College of Charleston.  He began this position in August 2016.  In this role Harris provides leadership to the Office of Institutional Diversity, which consist of a Program Coordinator and a Director of Diversity Education and Training.
Harris' primary responsibilities are to raise the visibility of the institution's diversity efforts by building collaborative relationships, unifying the campus by educating and highlighting the core essence and strengths of various identities, guiding diversity programs and workshops, and creating initiatives that improve the success of underserved students.
Rénard has been at the College of Charleston since the Fall of 2005, and he was promoted to Associate Professor of Teacher Education in 2013.  Since his time at the College of Charleston and several years prior, he has explored various forms of storytelling, such as the blues as story, African-American folktales, and blending personal narratives with social studies.
Rénard holds an Ed.D in Teacher Education from The University of Tennessee in Knoxville, TN.  Prior to this, he completed a M.S. in Curriculum and Instruction at The University of Tennessee and taught for five years in Alcoa Middle School in Alcoa, Tennessee.
Twitter: @cofc